Share this article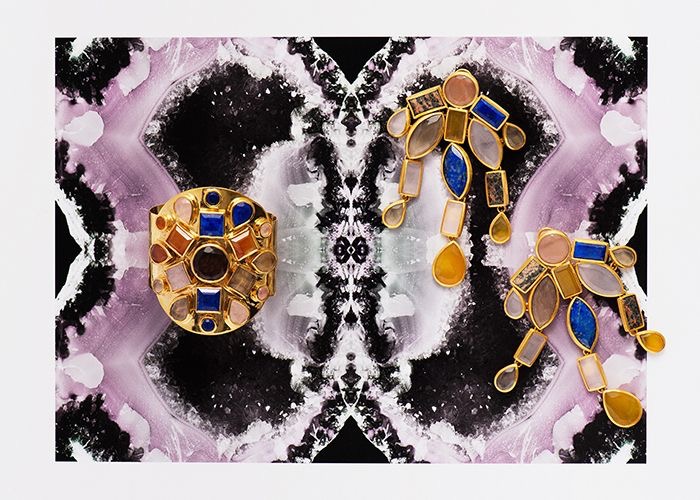 Behind the scenes
Skincare convergence
Having a good skincare routine is very important for many women in the 21st century. We can find inspiration everywhere : from our mothers, to our friends, to social media. Everyone has their own perfect skincare regimen, but do we all have some things in common? And even more, do people from different countries, cultures and ancestries use the same products and methods? To answer these questions we have to go back in history and start from the very beginning of skincare.
Judging by modern archaeological evidences, the first skincare products were used in Ancient Egypt about 6,000 years ago! Ancient Egyptians loved to use different natural elements to keep their skin young and clean. Egypt's most famous queen Cleopatra was known for using rose water as a natural facial toner. She applied it in the morning and in the evening. She would also use masks made of milk and honey to heal and protect her skin. These last ingredients were just as wildly popular in Ancient Greece. Women loved bathing in milk and using yogurt as a natural anti-aging product. Exfoliation was just as important to them as moisturizing. That's why they used sea salt to rejuvenate their face and body.
By the 12th century, cosmetics were wildly used in the medieval Europe. Fair, pale skin was considered the most beautiful, so women made sure to have a clean and spotless skin. Cleansing was an important step in the beauty discipline of a medieval woman. Cu-cumbers, rosemary and aloe vera were used for cleansing purposes. To battle the pimples and create a spotless skin, many were using gem stones. They would hold the stone over a heated water until it was sweating, and then they would mix this sweat with water and wash their faces with it. Thankfully, nowadays we don't have to go through such a complex process, as with new technologies we are able to have precious stones included in our skincare products. Just like in our Pearl Radiance Protect Day Cream that helps our complexion appear fresh and radiant, just like women dreamed of centuries ago.
Usage of precious stones was not only limited to Europe. In Ancient China they were very popular as they helped to detoxify one's face by getting blood circulation going. Jade rol-lers, that are really trendy today and that you can find so many people using on Insta-gram and other social media platforms, actually came to us from China. They were often used to help the skin heal itself. For centuries Chinese royalty used jade to smooth and de-puff their skin.
We can comfortably state that the beginning and early developments of skincare were happening in Ancient worlds as well as Europe and Asia. However, it's America that be-came a trend setter staring from the 20th century. Extremely pale, white skin was getting out of fashion and in the 1960's tanning became more than a summer trend. Both men and women tried to achieve that "bronze" skin. It was at that time that the relation bet-ween sun-damaged skin and skin cancer was discovered, which is why the first Suns-creen with SPF was introduced. So now the sunless self-tanning and strong sunscreen creams and lotions became popular and were used both for beauty and health reasons.
South Korea became a huge game player in modern time. The infamous 10-step skin-care routine, loved by most famous Korean actresses and personalities, like Jun Ji Hyun and Song Hye-Kyo, became wildly discussed in the western world. Face masks, toners and serums became the new obsession. And new, unusual ingredients, like snail slime turned into the norm in a few years.
So what can we say about the convergence of the beauty discipline? The most important idea we can take away is that beauty regimen is similar all over the world and includes a few important steps : cleansing, toning and moisturizing. And while there are many diffe-rent details and elements that may differ from one continent to another, healthy and natu-ral skin stays the ideal everywhere. We all strive for a beautiful, youthful and healthy skin and that's what brings all of us together.